Are you a lover of American football, or is basketball more to your taste? Perhaps you love catching a baseball game, or you're more content at the rink watching ice hockey? It's safe to say we're a nation of sports fanatics.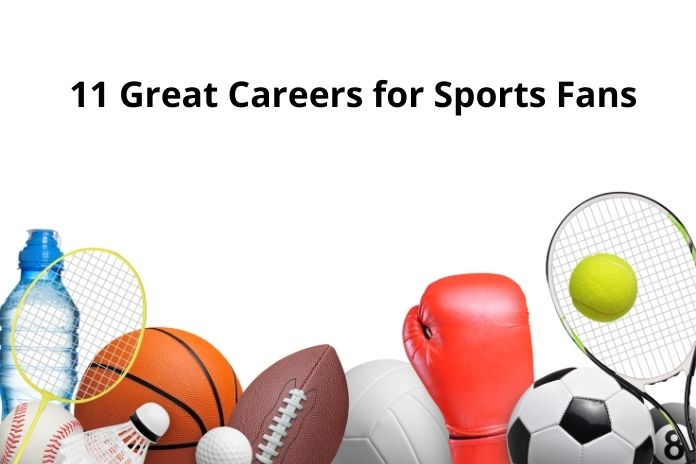 While lots of people enjoy playing sports, others prefer to watch instead. But what if we were to say to you that you could relish in all things sport while getting paid for it? There are plenty of behind-the-scenes roles in the sports industry, such as those listed below.
Sports Manager
If you've always had an eye for the business side of sports, becoming a sports manager may be for you. In professional sport, the sports manager is one of the most significant people in the organization, even if they're completely unknown to the team's supporters. However, you will be the person in charge of handling everything. This can include charitable events, victory parades, and team travel. Sports managers can work for high schools and colleges as an athletics director too. This involves controlling every aspect of the school's athletic program.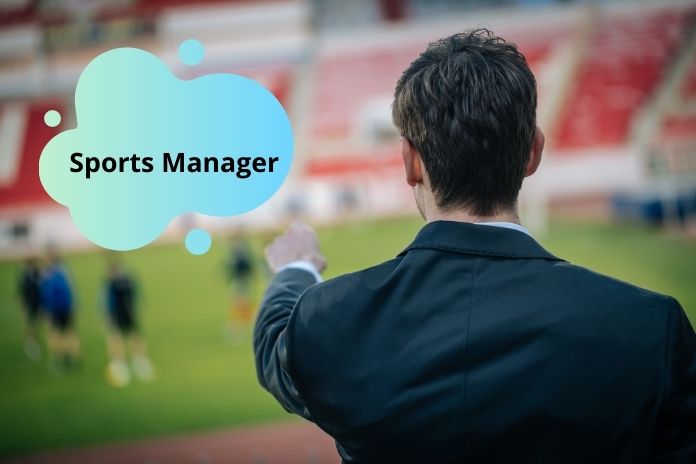 The average salary for this position is between $35,000 to $44,000 per annum. Although, it can vary significantly depending on the kind of sport you go into and where you're located. Professional sports managers can earn over $200,000 a year, with some even entering the seven-figure range. To qualify as a sports manager, you must obtain a bachelor's degree at a minimum. Key skills for the role include knowing how to communicate effectively with team and staff members and having exceptional organizational skills.
Physical Therapist
The primary role of a physical therapist is to support sports players who have injuries or who are recovering from surgery. While many physical therapists serve the general public, some develop a specialization for sport. Sports physical therapists combine their knowledge and skills to treat injuries, provide advice on injury prevention, as well as use a variety of physical therapies and techniques.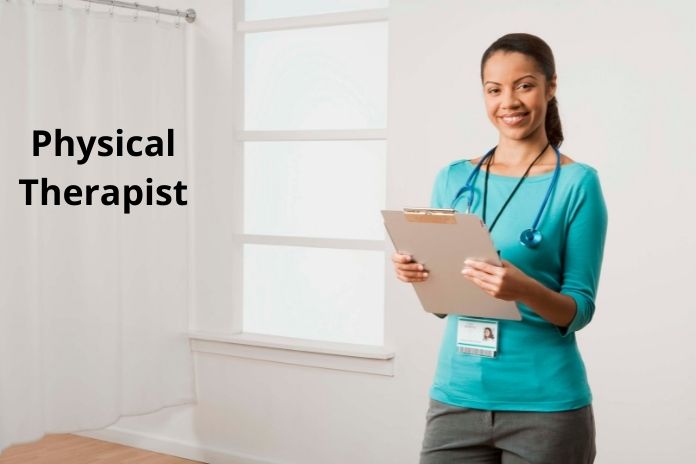 If a physical therapist position interests you, you can expect to earn a handsome salary. The median annual salary for this role stands at $89,000 a year. Should you treat athletes and move up the ranks, you can see your salary increase even further. This will depend on your experience, reputation, and where you are situated. To work as a physical therapist, you normally need to obtain a DPT (Doctor of Physical Therapy degree), as well as become licensed in the state where you practice. As you gain experience, you may decide to open your own practice. This enables you to work with athletes primarily.
Sports Journalist
Sports journalists concentrate on reporting professional and amateur sporting news and events. A sports journalist can work across all media. This includes television, print, radio, and online. Every year, sports journalists tell thousands of sports stories. Whether it's tales of success, failure, despair, or triumph, if you have excellent writing skills, are good at fact-checking, and are a pro when it comes to research, this role may be perfect for you.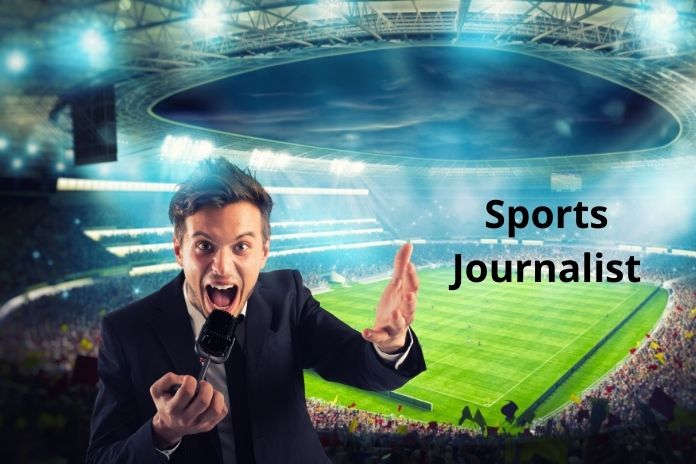 To carve out a successful career in sports journalism, you may want to launch your own blog. This can help you identify your niche market within the field. Soon enough, you will grow an audience, which can propel your career forward. To enhance your skills and expertise, you can check out St Bonaventure University, which offers sports journalism masters programs. The more credentials you gain, the better chance you have of becoming a successful sports journalist.
Sports Psychologist
A sports psychologist normally works with athletes and coaches, ranging from amateur to elitelevel. A sports psychologist focuses on how psychology impacts sport and how it can enhance performance. The primary aim of the role is to prepare sporting professionals for the challenges associated with their job, like training and competing. Whatever level of athletes you treat, your job will include helping reduce stress and anxiety linked to sports. This helps the athlete establish a healthy connection between the mind and body.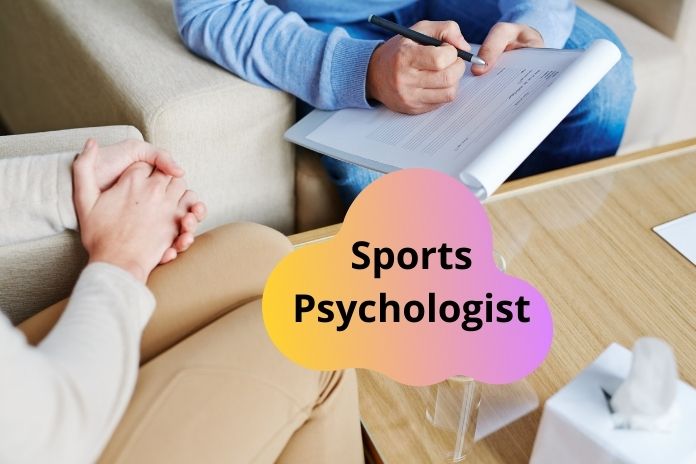 To practice as a sports psychologist, many states require you to earn a psychology doctorate. After this, you must practice for two years with a licensed psychologist overseeing you, as well as pass a qualifying exam. Some of the skills you'll need to work in this field include excellent interpersonal skills, active listening and reflection skills, and the ability to inspire and motivate others. Of course, a keen interest in sport is essential.
Sports Photographer
While a sports photographer may not make big bucks when compared to other sports-related roles, if you're enthusiastic about photography and love sports, this is a great opportunity to monetize a passion. This role requires you to take fast-action photographs of athletes and sports players at events. Sports photographers can work for magazines, websites, newspapers, and stock photo agencies. The primary duties of a sports photographer include analyzing the composition of photographs, such as where to stand to take the best shots and using specialist techniques and lighting equipment to take high-quality, professional photographs.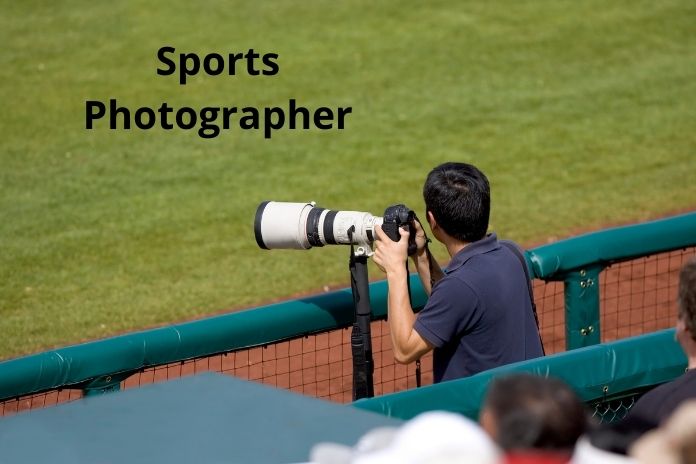 If this sounds like your ideal career, one great advantage is you don't have to go back to college and earn a degree to become a sports photographer. However, you will need to be an expert in your field. This means it may be worth taking extra photography classes to develop your skills and techniques, which can be utilized effectively when at a sports game. The sports photography industry is becoming increasingly competitive, so you may decide to earn a college degree in photography to give you an advantage. However, this isn't mandatory.
Sports Agent
A sports agent represents clients in all kinds of fields. These include artistry and athletics. Sports agents assist professionals through contract negotiations, business dealings, and public relations challenges. A sports agent can come from an array of backgrounds. However, most have a business-related bachelor's degree, such as in administration or communications. Sports agents help athletes control their careers. They operate with sports organizations to obtain financially rewarding contracts, as well as negotiate endorsements deals. To work in this role, sports agents must have excellent problem-solving skills and be good communicators, especially when advocating for their clients.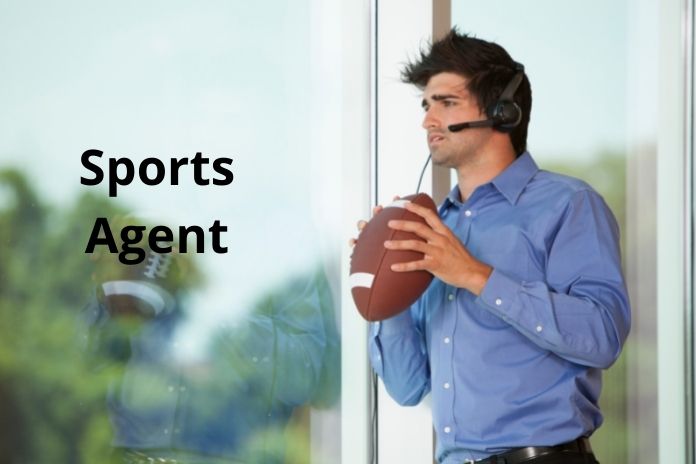 Between 2018-2028, the job growth of a sports agent is expected to rise by 11%. Sports agents can earn a median annual salary of $73,000. If you like the idea of working with high-profile clients and steering more towards the business side of sports, working as a sports agent may be the perfect role to take on.
Sports Coach
Another career opportunity that falls under the sports umbrella is coaching. This role can be defined as the process of guiding, inspiring, and training individuals in preparation for a sports event. Whether you coach at an amateur or pro level, your ultimate goal is to help athletes of all abilities and ages reach their maximum potential. You could be coaching a local team on a part-time or voluntary basis or be working with a professional club or athlete full-time.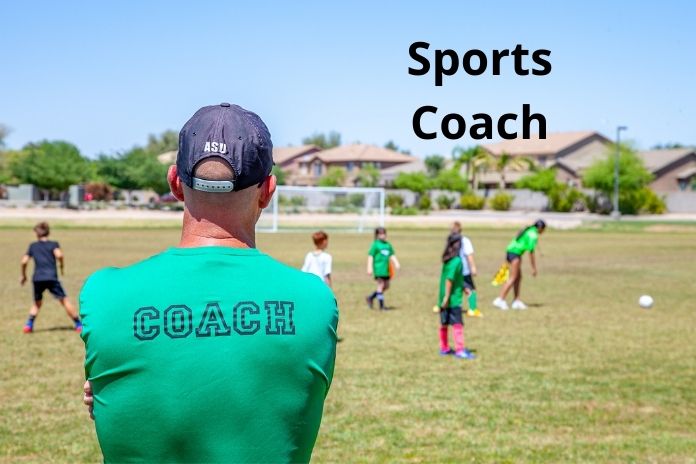 To work as a sports coach, you need to be able to identify people's strengths and weaknesses, as well as motivate them to improve sporting results and output. Before you can step into this role, you will need to begin by pursuing a bachelor's degree. Some of the best degrees for this kind of role include sports science or sports leadership. You have the option to obtain a master's degree too. Also, you should obtain experience by working with athletes individually and look into internship opportunities. There are certifications you can gain too, especially as many states require sports coaches to be certified.
Sports Referee
A sports referee presides over competitive sporting or athletic events. They play an important role in the success of a sports game. During the game, sports referees detect infractions and decide penalties. This will depend on the rules of the game. Other duties of a sports referee include officiating sporting games, judging performances in sporting competitions to establish a winner, and keeping track of event times.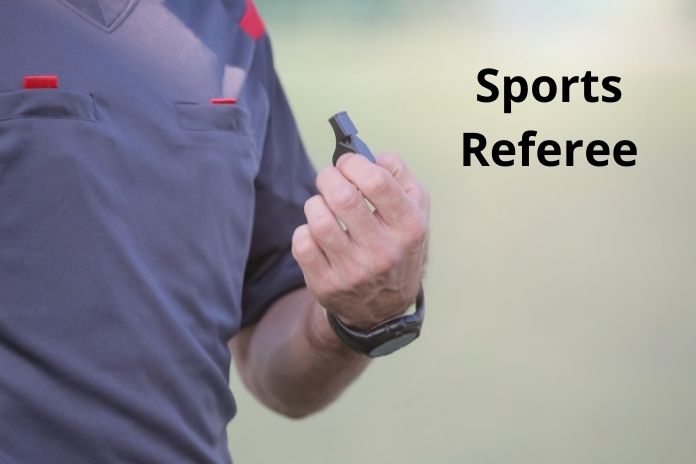 Unlike some sports roles listed, referees need to have a distinct personality. Sports referees are usually ambitious, adventurous, and optimistic, as well as being dominating and motivational. Sports referees can work in an array of settings, both outside and inside, and in every type of weather. If you're interested in this role, bear in mind you will work irregular hours. Many sports referees work in the evenings, during holidays, and at weekends. You will also need to obtain a high school diploma, obtain specific training, and complete state registration before becoming a sports referee.
Strength and Conditioning Coach
Similar to a personal trainer, a strength and conditioning coach helps individuals improve their fitness. Although strength and conditioning coaches concentrate on the whole development of an athlete's physical performance, rather than just strength training. To work in this role, there are certain traits and skills one must obtain first. These include the confidence and ability to teach and demonstrate exercise techniques properly and knowing how to communicate effectively to individuals and groups. Strength and conditioning coaches must have excellent attention to detail too.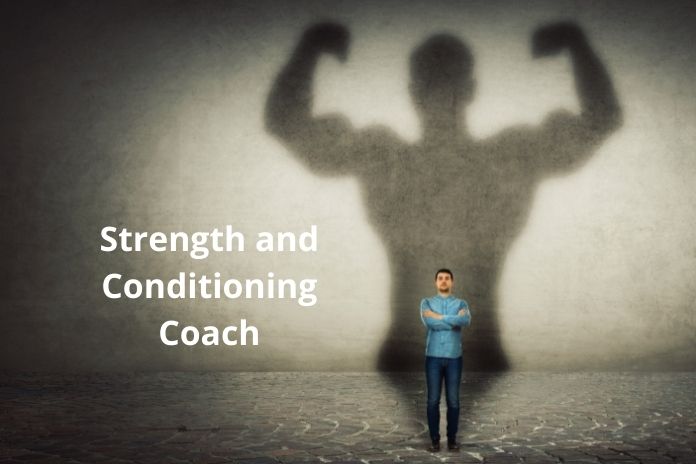 To become a strength and conditioning coach, you must earn a bachelor's degree first. After this, you will need to get credentialed and gain relevant experience. Once you're qualified for the role, you can work with amateur and professional athletes to build their fitness levels.
Sports Development Officer
If a career as a sports development officer interests you, your key duty will be to promote exercise in young people and special groups via sports participation. This is a highly rewarding role as you get to see individuals try a sport and then enhance their skills. There are invaluable benefits linked to playing sports, which you will get to witness. When you promote physical activity, you will see people develop and enjoy what sports can offer, such as a sense of accomplishment, friendship, and a healthier lifestyle.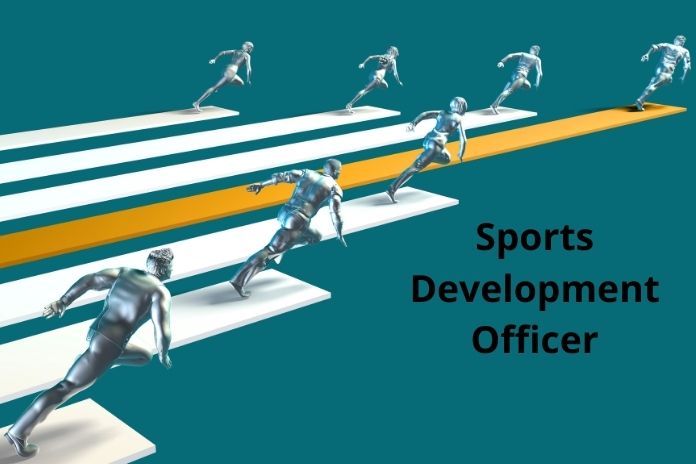 This role is fantastic if you're prepared to travel, happy to work irregular hours, and have a solid knowledge of specific sports. Before you qualify for this position, you must gain a sports-related bachelor's degree first.
Sports Marketer
A sports marketer is in charge of planning programs to generate interest in sports teams, athletes, leagues, and events. Sports marketers may work for sports leagues and teams like the NFL or NBA. As part of their role, they tend to work with art directors, public relations, and sales. Some of the key duties of a sports marketer include planning activities during a sporting game or event to provide the best fan experience possible, as well as working with department heads to talk about topics like contracts, budgets, and marketing plans. Sports marketers also plan promotional campaigns like giveaways, contests, and coupons.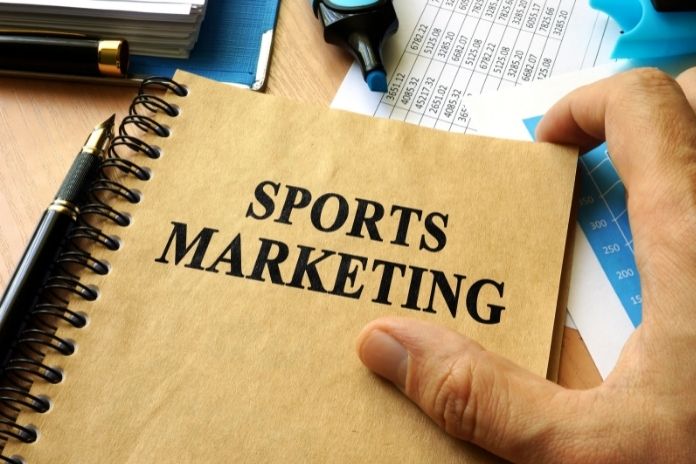 There are several key skills you must master if you're interested in sports marketing. Firstly, you must have excellent analytical skills. This is because you'll need to analyze industry trends to establish the most promising tactics for the organization. Secondly, good communication skills are crucial. Sports marketers communicate with a broad range of people, like managers, staff members, and the general public. To work in this field, you're generally required to have a bachelor's degree. Some employers favor those who have a bachelor's degree in journalism or advertising. As of 2022, the average salary for all advertising, promotion, and marketing managers (including sports marketing) ranges between $68,000 and $208,000. Your salary will depend on your level of experience, training, and education.
If you're always watching a sports game on the television or outdoors partaking in a match, now may be the time for a career change. We all want to be in a career we love and take great pride in, so if you live and breathe sports, hopping into a sports role is a no-brainer.
There are so many employment opportunities in sports today. Whatever role interests you most, you can incorporate your love for sports into a day job that can see you earn a lucrative salary doing something you're passionate about.