#Health
#Lifestyle
How to Maintain Your Horse Health in Winter?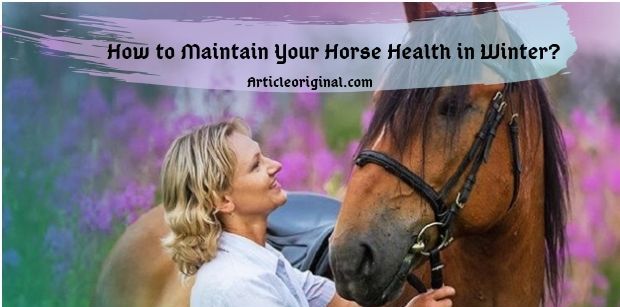 Just like season change affect human life, it leaves a great impact on the animal's life too. In winter we take care of ourselves and cover our full body with woolen clothes, we also take care of our pets in winter.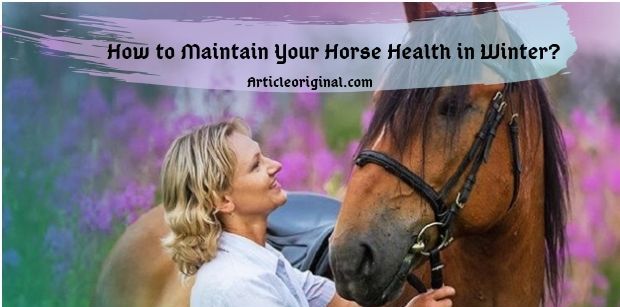 Winter can be hard on horses and for horse owners because it is very difficult to feed the horse in winter. As we know in winter snow covers every area and we will be difficult to find grass and green leaf for our horse.
Stable care of horses became difficult and horse riding is almost impossible because of snow and cold weather. So, how to take care of our horse in cold weather. Don't worry, here we will discuss horse health in winter.
How to Take Care of Your Horse in Winter?
Just like human beings, horses also require special care otherwise it creates few problems. To get relief in this cold, use winter coat for your horse. For taking care of horses in this winter one should have to follow the simple steps which include things like,
After riding horse make sure your he is completely cool down
Before choosing mat please check whether
Feed your horse properly
So, these are some points which must be remembered by you at the time of winter for your horse.
But how to maintain horse health in winter? So, don't worry below we give you all health tips for your horse in winter.
Some Useful Tips to Maintain Your Horse Health in Winter:
Supply Water:
Your horse needs fresh water in the cold. You should check so many times to make sure whether the source of water is not frozen.
There are so many types of heating units available in the market for this heating purpose. By doing this you make your horse fresh and happy.
Shelter:
The horse needs a proper home, especially in winter. As per our budget, we use should make horse shelter. Nowadays American barns are a very good form of shelter. These barns are made up of metal.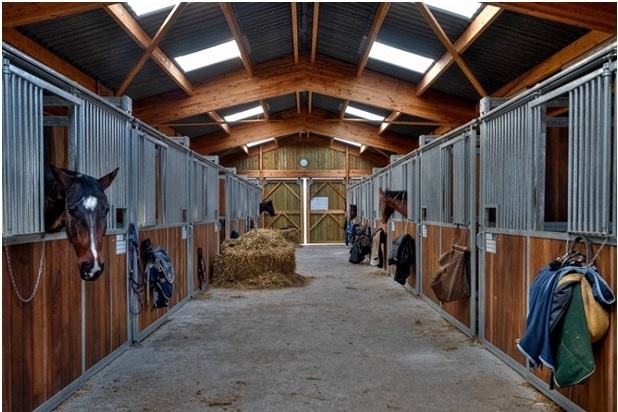 But this suitable when you have enough space and money. Trees and low places act as natural wind walls that provide protection against precipitation.
A three-sided shelter gives you the best protection against in the winter. As per the number of animals you have to require more than one shelter.
Blankets:
Just like a human being uses the blanket in the winter, some of the horse owners choose a blanket for their horse in the winter.
This is beneficial for that horse that lived outside. Blanket gives the best protection against cold. But apply a blanket on the horse, one must check whether the blanket is clean or not.
Make sure the blanket properly fits your horse. As per weather change you should change horse blanket.
Provide Nutritional Food:
If your horse is underweight, then you must extra care of your horse. For that, you have to provide quality vitamin and mineral supplement which can provide extra supplements.
It is a good idea to talk with your veterinary doctor to make a proper balance for your horse needs.
Keep Your Horse Dry and Warm:
As we discussed above, we have to provide proper shelter to our horse. A healthy horse can easily manage with low temperatures without any problem but we will generally look for shelter, especially in the monsoon or raining.
So, provide them winter coat in the winter to protect against cold. These are very good tips to keep your horse health in winter.
Winter Pedicure:
Horse lovers need to clean their horse's hooves regularly, but in the winter, it might be missing out. It is actually more important during the winter.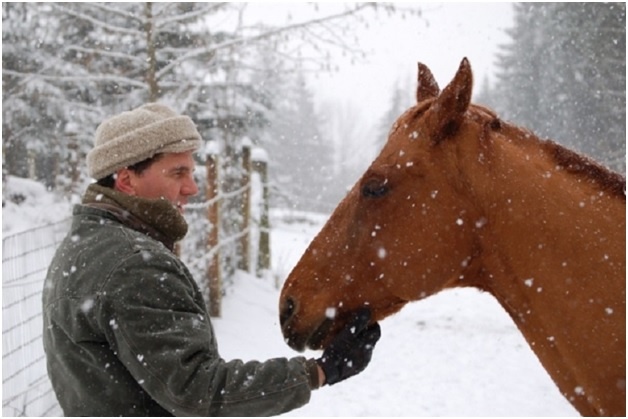 The unnecessary hoof grows or split can cause bacterial infections in muddy and wet conditions. Shod horses should have to trim after every four to six weeks. Unshod horses should have their hooves trimmed after every 3 to 4 weeks.
High Calories:
These are the best tips to maintain your horse health in winter. Provide hay to your horse which provides them high calories and keeps them warm in winter.
High-quality hay is considering as a healthy diet and boosts their calories. You can also provide a grain ration. Older horses are unable to consume their calories from hay due to dental issues.
So, they need corn oil as another source of calories. Therefore, use these tips to maintain your horse health in winter.
I hope you will get all the details about horse health in winter. If you are a horse lover and you like my blog then share it on your Facebook and other social media profile.