Building a gaming computer yourself can be your perfect option as it is good for budget and you can get good parts and requirements according to you .I know building a gaming PC can be a risky job as computer parts these days are really expensive and it takes lot of time for learning and research so that you can get a perfect budget gaming PC
There are some certain things that you should keep in mind while you are building your dream gaming PC. even if you are having a good knowledge about computer and electronics still here are some tips that you should follow before building a gaming pc yourself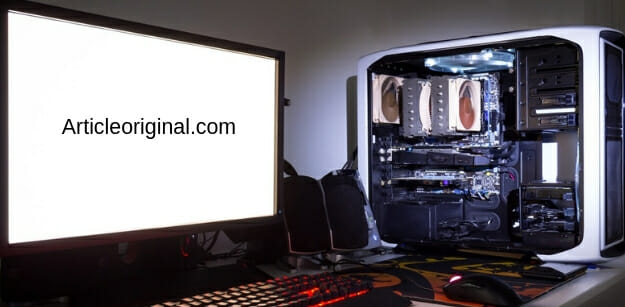 Test Your Parts Before Building
It is rare that you will get a non-functional computer part but still on the same side according to me you should test your all parts on the shop itself so that you don't  get into chaos after you come home because I know how irritating it is that you are carried these heavy parts all over from shop to home
You can install your CPU your graphic card your Ram itself on motherboard and test all parts of working perfectly or not you should also check that you have all the cables so that you will not need to come back to the shop to buy cables again
Make a plan before building
You should not make quick decisions before building a gaming pc,  do your homework research on internet and know what are your requirements like if you need your computer for hard core gaming are you I'm looking for some simple task like Photoshop and some minor video editing . you should also research on SMPS like but I have power requirements for the parts that you are buying  you should even check that if you have enough space for your graphic card and all cables will sit properly in your cabinet according to me it is really important that you plan on one type of gaming chair you need because most of the time you will spend on gaming and proper sitting position is really important so that you don't hurt your back while playing games
Plan Your Budget
If it is your first build and you create a PC and beyond your budget and you are using it for normal tasks like email and watching videos then it would be waste of money,  you should really think what your requirements are as I said before, make a list of your parts that you need, you can even take an expert advice there are so many videos on YouTube that are guiding on how to create a gaming pc just watch them they will really help you on setting your gaming PC budget
Create a Good Air Flow
Think you have just created and amazing gaming PC and you are giving for hours and your  PC shuts down on itself,  this can be really annoying if you don't need this kind of problem it is really important that you create a good air flow first of all according to me you should not use default air cooler it is not really necessary but if you really need a good experience with gaming you will need to keep your PC temperatures down  there are so many advanced cooling system available like cooler master and other brands are offering really good CPU coolers at reasonable rates they are also really easy to install and doesn't need any extra wiring.
It is also really important that you choose a good cabinet having a good air flow within your cabinet is really important as all the parts are running together and there are so many fans running like your CPU fan and graphic card fan and even your hard disk and CD drive are releasing heat.  you should choose a good brand cabinet so that there is a good air flow and temperatures are maintained why you are doing large hours of gaming
Save Your Boxes and Bags
You must be thinking why I am asking you to say Boxers bags and manuals, this is important because if you want to resale your parts like your graphic card and your processor then you will get a good amount some parts like Nvidia graphic cards even provide warranty 2 the person who buys their products from you and has all the manuals and other cables with it ,  secondly there are also some extra screws that are available in this boxes that you may use afterwards
Buy a Good Ram
If your main focus is gaming or you want to run multiple applications then you may be needing a good quality Ram that is overclocked so they can handle heavy games And all the multiple applications that are running in your computer,  8GB RAM can be enough but I would recommend that you buy a 16GB Ram that is perfect for latest game, it is also really important that you don't buy an uneven Ram buy a single 16GB Ram would be better than buying to 8GB RAM.
Up your budget on graphic cards
A  graphic card is a main component in gaming PC and it is really essential that you buy a good graphic card that has a good clock rate and video memory.   processor these days are equipped with a good dedicated graphic card but they are not sufficient for hard core 4K gaming. A good graphic card is also really important if you need good frame rates, gamers know How important graphic card is for gaming,  so if you can up your budget on graphic card then do so
Spend on Solid State Drive
Enter solid state drives are the latest hard drives that are available in market for fast computing,it has no physical  moving parts like disc and are much faster Daniel classic hard disk,  they will help you Run your games smoother and more effectively, you can get a solid state drive on your gaming PC but it is not really necessary for gaming.
And I would just say that if you will follow all the steps I am pretty sure you will have a good give me experience, if you are owning a company and are looking to make your employees happy, here are some of the gift ideas for employees that you will surely love to have.