The financial technology or Fintech has been experiencing a gradual but definite growth over the past few years. The use of technologies like artificial intelligence (AI), machine learning and big data in the Fintech landscape has enabled computer scientists to develop revolutionary systems and process to help banks and financial institutes streamline their processes. This change has primarily been brought on about by the drastic changes in consumer behavior. People are now preferring to shop online, make transactions like bill payments, funds transfers through mobile phones and are making investments in cryptocurrencies instead of buying traditional stocks and securities.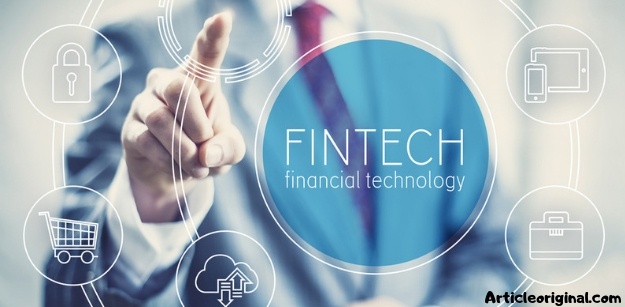 Although the financial services sector has been slow and reluctant to adopt tech-savvy solutions but has come around now since the increase in cybercrimes, online fraud, and credit card fraud. As banks and businesses adopt demand-driven solutions, the FinTech industry experiences an unprecedented rise and shift in innovations. The trends that currently prevail in the FINTECH sector include;
Artificial Intelligence and RPA
The artificial intelligence or AI technology has made waves in every sector and is being used to improve the effectiveness and productiveness of different functions. Nearly every business is making use of automated chatbots that can perform repetitive customer service and business support functions without tiring out. Other applications of AI include fraud detection systems and anti-money laundering software that can perform real time KYC & AML.
RPA or Robotic Process Automation is the use of automated systems to perform repetitive human functions with more accuracy and speed. RPA eliminates any inherent human inefficiencies and can perform mundane repetitive tasks of humans within minutes. They are being used to perform tasks like data entry, creating customer accounts, payroll and making bookkeeping entries. RPA is expected to see more improvements this year as its use cases expand to include a number of different applications.
The Increasing Trend of Mobile Payments
Ever since mobile devices have proliferated the market, consumers are now preferring to make payments through mobile devices. The industry of mobile banking and payments cashed in over a billion dollars in payments per day in 2017 alone. As smartphone companies increase the functionality of mobile devices every year, mobile payments become somewhat of a necessity for consumers. Moreover, as the trend of mobile banking has increased over the years people are able to access financial and payment channels without having to open a bank account.
Mobile payments and banking channels are only expected to progress and made more reliable, productive and effective. Artificial intelligence and blockchain technologies are now being integrated into mobile payment channels. Such tech has also increased the security and efficiency of these systems making them more reliable to use for consumers.
Biometric Security
Digital scams and cyber attacks are becoming all too common in the financial services and e-commerce sector. Thus AI is being used to implement cybersecurity measures into banking systems and payment methods. Biometric security solutions are one way to prevent online frauds. The corporate banking sector has been implementing digital verification methods through facial recognition and fingerprint scanning. As most mobile phones nowadays come with such biometric features biometric security is becoming somewhat of a requirement for banks and e-commerce businesses. Such verifications are also a part of KYC or Know Your Customer verification requirements that have been mandated by many governments.
Cloud Computing
Cloud computing is another hot trend in the Fintech industry nowadays. Nearly 95 percent of businesses are using cloud services in one form or another. As the system of pay as you use services is increasing, cloud computing is saving businesses a large number of expenses for investing in or building an elaborate technological foundation. The scalability offered through cloud computing allows businesses to adjust their tech infrastructure according to their needs.
Such systems have also allowed banks to improve their IT structure as for years they have been dependent upon outdated systems that had huge storage costs and requirements. Cloud storage has moved beyond just storing data over the internet; it now allows businesses to move and outsource their complete IT structure without having to build complex systems and purchase a roomful of servers to store data.