Shopping on the internet is very convenient. The internet has given consumers the power to make purchases at any time of the day or night. Also, and perhaps most importantly, by taking advantage of the level of competition online, savvy internet consumers can save quite a bit of money by shopping online.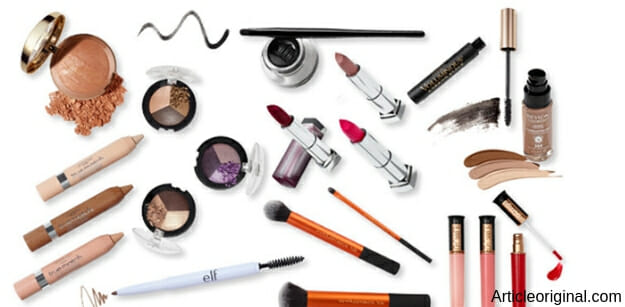 Some items are more conducive to online shopping than others. Makeup is one of these items. Any internet shopper should look closely at the items on a website to ensure that the product in question is what they have been looking for. Many sites which offer makeup will provide high definition pictures of both the products and colors to ensure a happy purchase. Similar to a walk-in store, when shopping online it is essential to take some time to make sure that you choose the product which is best for you.
One of the first things that you should look for when shopping for makeup online is what the colors of various products look like, both in photos and on color swatches. Again, choose websites that have pictures of the actual product, preferably in high resolution or enlargeable images, so that you can get a good look at what the makeup looks like. Color swatches will give you a better idea of what it might look like once it has been applied, so make sure that you consider them as well. By examining pictures of the cosmetic products that you are considering as well as color samples which show the approximate color of the product, you will be able to judge better whether the product might look good on you.
As you begin to get an idea of the colors that you are interested in, take it upon yourself to do a bit of research about the kind of makeup you are interested in. Look at the listing for the makeup brush that you like to see if any reviews have been posted. Whether it is a duo eye shadow cream or color-lock nail polish, you should be able to find out about the experiences of others with the same products by searching for reviews online.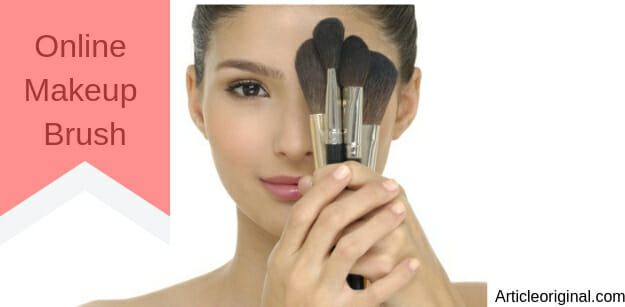 Online product reviews are something to look for when shopping for makeup online. If you can find user reviews, these brief write-ups can provide insight into other experiences with the product. Even if discussions do not feature the specific colors that you want, the reports of the product itself should at least give you an idea of how others liked or disliked the product.
Also, make sure that you take the time to check the size options available on any makeup products that you are thinking of buying. Some websites will feature smaller sizes of many popular products in addition to the larger sizes, giving you the option of trying out the makeup that you think you might like without having to commit to a large extent. Though the smaller sizes are not going to last you very long, they should continue more than long enough for you to decide whether or not you like the result of using the product.
When deciding to go ahead and purchase makeup online, take a little bit more time to shop around for the specific makeup items that you want to buy. There are some great deals to be found online, provided that you spend a little time looking for them. You do not necessarily have to dedicate a significant amount of time to this, but taking at least a few minutes to look around and compare prices can result in huge savings. Not only will you be able to see if other online sites have lower rates on the same makeup, but you may also find special sales or discounts in this manner that you might otherwise never have known about. Some of the new sites that you see might even have other cosmetics items that were not available at the online store that you initially visited, giving you an even greater opportunity of finding just the cosmetics that you want.
After you make your purchase, your makeup will be shipped to your door for you to enjoy. Most online stores have several payment options available for your convenience as well as multiple shipping methods that you can choose from. These options allow you to pay for your order using your preferred method and also ensure that you receive your makeup order within an acceptable timeframe. If you are happy with the makeup items that you purchase, most online retailers will save a record of your past orders so that you can easily reference the specific items that you bought and purchase more when you need it.