#Health
Almond oil: how it is beneficial for hair growth?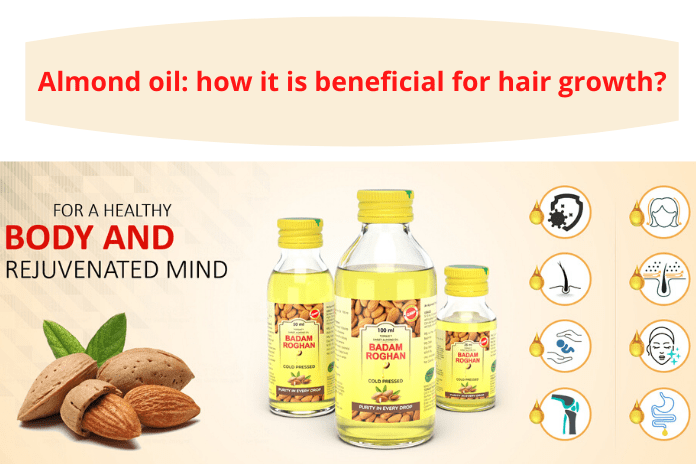 As almond oil is well known for its various uses due to its highly enriched nutritional, medicinal and health properties. It is extracted from crushing and compressing the seeds of almond oil. It has various health benefits such as treating constipation, dry lips, headache, etc. It can be used for hair and skin massage. It can be also be used as immunity and mind booster. Roghan badam for hair is specially made for healthy hair growth.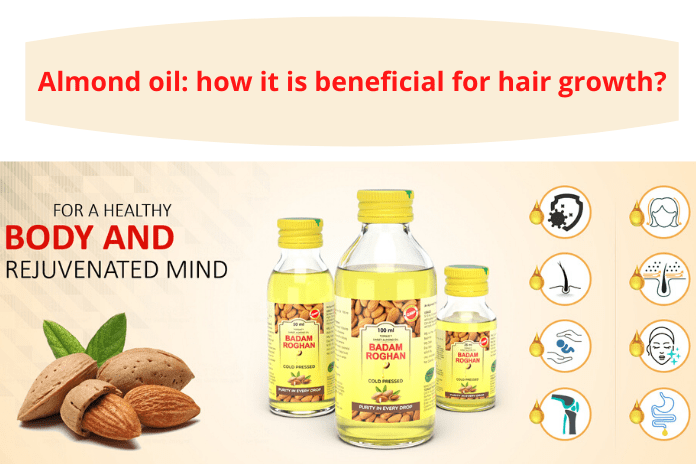 Benefits of almond oil for hair are:-
‌Scalp infection and inflammation:- Due to excessive pollution and less care, the dirt gets accumulated in the hair roots which leads to hair damage or other infections. Hence, it can be reduced by regular massage of almond oil.
‌Dandruff and hair damage:- It is important to control dandruff as it reduces the supply of oxygen to hair roots and hence to leads to hair loss. But it can be protected by almond oil which will loosen dandruff's hold on the scalp.
‌Softer and shiny hair:- Due to increasing pollution and stress, hair loss has been increasing. Hence to reduce its importance to keep them hydrated and which can be done with the help of almond oil for its healthy growth.
‌Increases strength:- Regular oiling and massaging the scalp and hair roots can help in maintaining the strength of the hair and prevents hair loss and repairs the damage.
‌Improvement in the growth of hair:- Due to its nutritive properties, it helps in the growth of hair and provides them with the required nutrients.
‌Softens hair:- It provides hair with a smooth texture and gave it a shiny, soft and silky appearance.
Therefore, almond oil has various benefits that can improve the health of our hair roots, scalp and help them to grow. It makes the hair look shinier, brighter and softer. One needs not to use chemicals on hair if massaging with almond oil regularly.
Usage:-
‌It can be applied directly to the hair or it can be taken on both palms in small amounts. It should be applied in every hair root.
‌The person with any type of hair can apply it i.e. dry or frizzy hair or whatever the texture is there.
‌A person with any age group can use and take its benefit.
‌One can also mix other beneficial oils to it for better results such as castor oil, olive oil, coconut oil or other essential oils. These all have their unique properties which help in the hair growth in their way.
‌For the best results, one should use it regularly.
‌One who is allergic to it, should not apply it otherwise, there may be rashes or itching.
Hence, these are to be taken care of. Moreover, It can also be applied for face and body massage. It can also help in joint pain or muscle pull or for glowing skin. Badam Rogan oil for dark circles is also available in the market which is made especially for reducing the dark circles or wrinkles on the face.