#Education
3 Top Benefits Of Martial Arts For Kids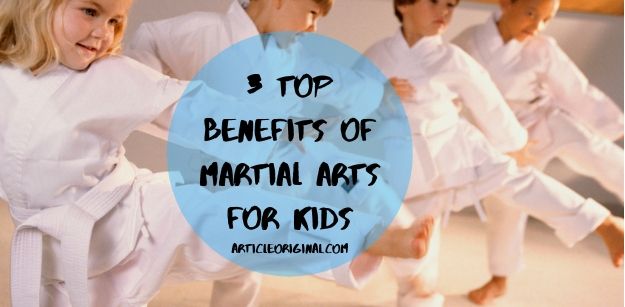 Martial Arts is practiced in different forms all across the world. It not only is followed by professionals but is also practiced by adults as a source of tension relief. This increases the quality of life and helps them to live a balanced life.
But, have you ever thought of registering your 5 or maybe, 6-year-old kid to martial arts training? Probably, not! Martial Arts is not just for adults and can help your child in a number of ways. In this article, we will discuss various advantages of martial arts for kids.
Usually, a kid's brain and body are in their budding phase and Martial Arts helps to nurture them in a positive way. Before beginning with the list of benefits, the upcoming section discusses what all does martial arts entail?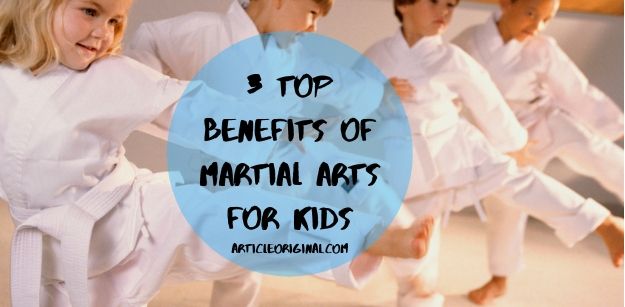 What Does Martial Arts Entail?
In today's technological era where kids are addicted to electronic devices – phones and tablets, even talking about "physical activity" or "martial arts" sounds a bit odd. This is exactly why it is about time that you should persuade your kids or enroll them into martial art classes for kids and such other physical defense classes.
Martial Arts began in Asia as a form of self-defense and eventually got popular across the globe. Martial Arts has many forms that focus on different aspects of physical strength and self-defense. For instance, karate focuses on striking and blocking while judo focuses on wrestling. Choose the best Martial Arts for your kid today!
Benefits Of Martial Arts For Kids
Discipline and  Self Defense
Martial Arts brings self-defense and discipline in kids. All forms of martial arts require a high level of self-discipline to practice and this deeply impacts your child's future insights.
Martial Arts teaches your kid how to win and accept a defeat. This definitely impacts the growth of your kid's personality and as such, the benefits are not merely limited to strength and fitness.
Self-confidence is a big asset which defines the future of your kid to a great extent. Bullying is of many childhood incidents that affect a kid's growth of mind and perception. Martial Arts brings in the confidence of standing up in a situation.
Improved self-confidence is one of the top benefits that help your child to not only resist any kind of harassment but also to stand up for his/her friends when need be!
Helps Children With Learning Disability
One of the best things about all forms of Martial Arts is – they are about "self-improvement" and not competition. This definitely helps kids with learning disabilities and attention issues.
Martial Arts teaches them to set achievable goals and to work in full discipline to achieve them. It boosts concentration, self-control, coordination, teamwork, etc. that helps your kid to cope and fight with learning disabilities.
There are many such benefits of martial arts for kids. Look for a reputed institution that offers martial arts training for kids. Prepare your child for a bright future ahead by enrolling him/her in self-defense classes for kids, today!