Ethical Certifications are in hue nowadays. People from all walks of life have gained interest in this field and want to explore more in this direction. In this guide, we shall cover all the details about how to be an ethical hacker and different certifications that you would require for it. So, let's get started!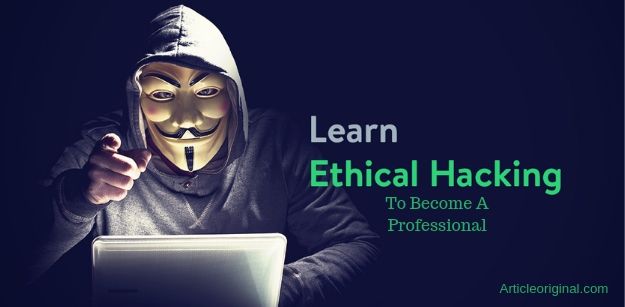 Who is An Ethical Hacker?
Ethical hackers work in the same way as their rivalries, although the difference lies in the purpose and commitment to their work. Professional hackers work for the betterment of the company or the government and retrieve data required by them. Mostly they work on a contract basis with the organization or in case of government proceedings, they can be permanent employees.
Their purpose is not only to retrieve the data but also to restore the hacked data by someone else. Ethical certification is necessary for a career in ethical hacking.
Top 3 Certifications That You Must Know
Given below is the list of all the certifications that form the base of Ethical hacker so that you can learn to catch vulnerabilities and end them from their roots:
Certified Ethical Hacker: It is referred to as the most appreciated among all the certified ethical hacker examination. It tests your very basic knowledge about the ethical world and the technical aspects necessary to qualify as a hacker. They conduct exam through lectures and labs. The most interesting part is that you can give the exam even without any previous training but a minimum of two years of work experience with cybersecurity. What this ethical certification lacks is an on-hand experience and training is more kind of theoretical. Its functions are managed by the EC Council which provides both offline and online training. Most of the companies demand CEH certification it is not necessary at all.
Global Information Assurance Certification Penetration Tester: It is one of another trusted programs that are under the jurisdiction of SANS Institute. GIAC provides online courses. They impart knowledge regarding various hand on learning processes. Most of the students undertake the SEC560 course online on Network Penetration Testing and Ethical Hacking from the SANS Institute for GIAC Penetration Tester certification.
The Offensive Security Certified Professional (OSCP): This ethical certification is not known to many which are offered by for-profit Offensive Security and is the most technical ethical certification among all. It is clearly a hands-on certification program preferred by technical professionals to have a deep learning of the subject and all Technical aspects. The course is preferred by the students online although it can also be taken offline. There focus is to make students learn about networking protocols, software development, and Kali Linux, an open-source project of Offensive Security.
One of the best companies that provide outstanding services in ethical hacking is Ethixbase that was set up in which was set up in 2011 and operates in Malaysia, India, United States, the Philippines, and the United Kingdom. You can check out their website to know more about it.